Dewey Gets Matched
We got the call last week. Dewey had been matched with someone in this month's class of graduates currently down at Southeastern Guide Dogs. We knew it was a possibility, but we thought it was another class or two away.
He had been chosen to do blind fold walks at the last open house. He had also been chosen to do the AC conference and lead one of the ACs around for her blindfold morning. So. we knew he was getting close.
But we were really surprised to hear that he had actually been matched. I think after having Coach be matched and then unmatched we are cautiously optimistic. Every dog is different.
Dewey is very calm. He has a nice settle. And as indicated by this photo from Friday, he can sleep through a noisy food court with no problem. He was the ultimate napper.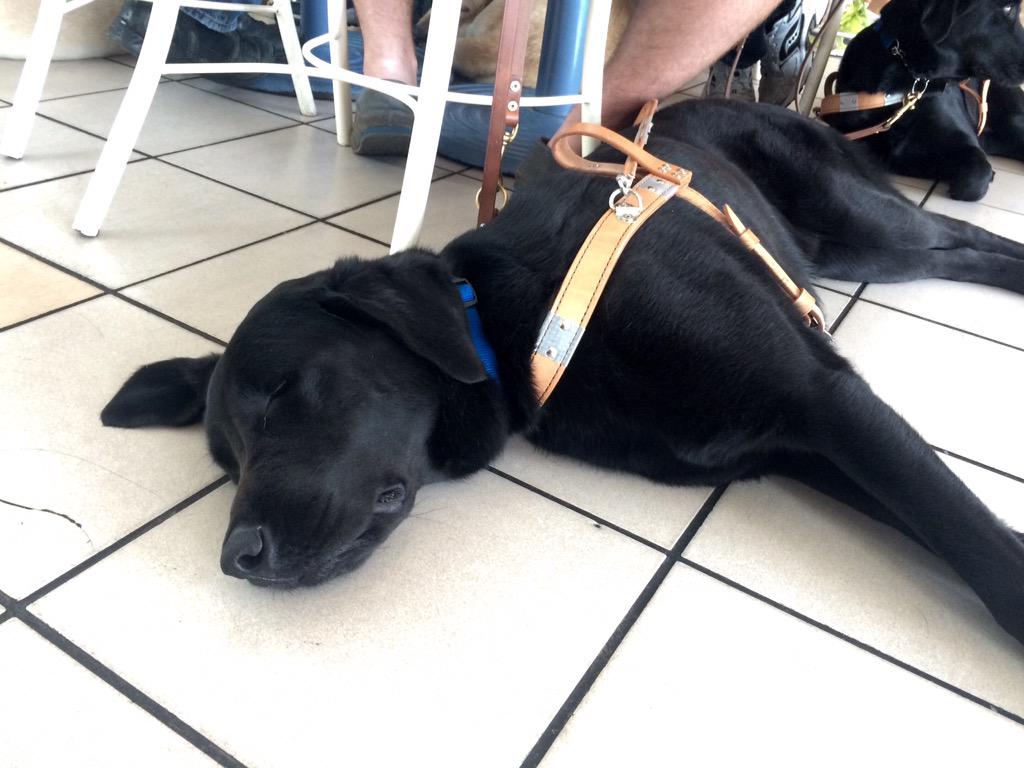 Dewey napping in a food court while out during class.
We will be attending Puppy Raiser Day on March 7th. We are excited, but trying to be calm. Like Dewey. Hopefully, we will have some fun photos to show you all.
Keep your fingers crossed.
And perhaps your toes too.